Сибэксполес, ООО,

BY
Будапешт, HU
Sibexpoles LLC is the official Belarusian dealer and direct supplier of products from Siberian larch (Lesosibirsk, Russia). We produce a wide range of linear products and sawn timber from
Беляев В.В., ИП,

RU
Будапешт, HU
The manufacturer produces and sells edged Board, not edged, dry, raw . Oak beech ash. Caucasus. 150-450*32-54*1000-5000 Производитель производит и реализует обрезную доску, не обрезную, сухую, сырую
The edge glue panel is a high-quality eco-friendly product made of wood, which is used for making furniture, stairs, interior items, flooring, for the styling of premises, and much more. The edge
Автопромтехно, ООО,

UA
Будапешт, HU
Программатор MPPS (система программирования мульти-протокол) предназначен для считывания и программирования содержимого памяти блоков управления двигателей через диагностический разъем OBD.
100
-
220
€
/м.куб. оптом
FCA
Варавко Н.А., ИП,

BY
Будапешт, HU
Пиломатериалы: Хвойных пород (сосна, ель), Твердолиственных пород, Березовых и мягколиственных пород, Обрезной, необрезной материал. Сушка пиломатериалов. Carving wood: Conifers (pine,
Oak wood is an excellent building and ornamental material. Such a board is an indispensable element of the construction of building frames, as well as during the finishing works. Oak board has a high
The board from an ash-tree according to the main characteristics is similar to oak. It has high impact toughness and is harder to split. We offer an ashwood board in various treatments, of any size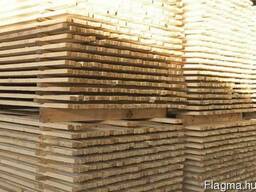 RawExgroup, ООО,

UA
Будапешт, HU
Our company successfully works in the market of production of lumber and woodworking. The main activities of the company is the production, wholesale of lumber from wood: timber, edged board, board
Вековой Лес, ООО,

RU
Будапешт, HU
The bog oak is unique material and has no analogues. Its formation takes place hundreds of years, and the result is amazing. The bog oak is strength, hardness and nobility. In addition, it is more
Черевко А.О., ФЛП,

UA
Будапешт, HU
Good day! Our company is a direct manufacturer of lumber. We are located in Ukraine, Vinnitsa region We cut the pallet blank, timber, boards. Conifers. We cut on the disk equipment. Timber of
Акустик Проект Групп, ЧУП,

BY
Будапешт, HU
We are looking for stable buyers of the board sizes 17-25 * 85-100 * 800/1000/1200. 1 and 2 grade, needles. Freshly sawn forest. Up to 170m3 / month. Disk sawing. We are located in Chausy, Mogilev
РосЭкспортТрейд, ООО,

RU
Будапешт, HU
We are a Russian manufacturer of sawn timber (lumber), and are looking for partners for long-term cooperation. We produce timber from Pine, Spruce, Fir, Larch, Oak, Birch. We can produce sawn timber
Термообработка, ООО,

UA
Будапешт, HU
I offer heat-treated wood. Thermoeasine, thermosens, thermosilver and other breeds of wood. Dimensions of thermomodified saw timber according to the order. Possible manufacture of final molded
РосЭкспортТрейд, ООО,

RU
Будапешт, HU
We accept orders for the manufacture of lumber. No cracks. A small amount of knots. The corners of the boards without rounding. The company has several production bases in the territory of the
Тимбер Текнолоджи, ООО,

UA
Дебрецен, HU
Our company is a great and direct producer of edged/unedged beech sawn timber in West Ukraine. We can supply you environmentally friendly products, of good quality, in any desired volumes. We are
Новые объявления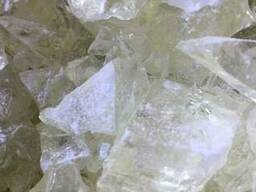 Канифоль и эфиры канифоли от производителя, Будапешт.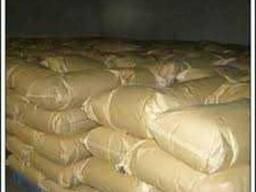 Сухое молоко (экспорт), Будапешт.
Ремонтно-отделочные работы, Будапешт.
Лук репчатый, Будапешт.
от 0.25 фор. /шт оптом
Поставим Нефтяной кокс, Будапешт.
×
×
×